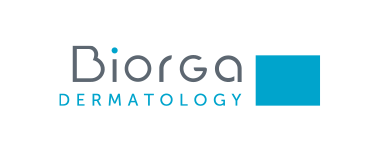 Food Supplement - Tablets
Food supplement specially designed to preserve the beauty of hair & nails on a daily basis and to fight against LIGHT to MODERATE fragility of hair and nails and / or occasional hair loss.
Action
Strengthens hair and nails
In short
Nails less split, less brittle

Hair less split ends, more solid
Active ingredients

Vitamin B8 (Biotin) Contributes to the maintenance of normal hair.

Spirulina Contribution of essential amino acids, natural source of vitamin B.

Zinc Contributes to the maintenance of normal hair and nails. Antioxidant: protects cells against oxidative stress.

Vitamine B6

HYDROLYSAT DE PROTÉINES DE BLÉ ET DE SÉSAME

Cystine & Méthionine
Advise for use :
2 tablets per day: 1 tablet twice a day or 2 tablets in a single dose, course of minimum 3 months renewable.
Do not exceed the recommended daily dose. Food supplements are not a substitute for a varied and balanced diet or a healthy lifestyle. Keep out of the reach of young children.
Composition
HYDROLYSATS DE PROTÉINES DE BLÉ ET DE SÉSAME (GLUTEN) ; STABILISANT : MALTODEXTRINE ; ANTI-AGGLOMÉRANT : PHOSPHATE DE CALCIUM ; CITRATE DE MAGNÉSIUM, CITRATE DE ZINC ; ANTI-AGGLOMÉRANT : STÉARATE DE MAGNÉSIUM ; SPIRULINE (SPIRULINA MAXIMA), NICOTINAMIDE (NIACINE) ; ARÔME VANILLE ; D-BIOTINE (BIOTINE), D-PANTOTHÉNATE DE CALCIUM (ACIDE PANTOTHÉNIQUE), CHLORHYDRATE DE PYRIDOXINE (VITAMINE B6). VNR*(%) PAR JOUR (2 COMPRIMÉS) : HYDROLYSATS DE PROTÉINES 1200 MG DONT L-CYSTINE** 72 MG ET DONT MÉTHIONINE** 120 MG, SPIRULINE 26 MG, ACIDE PANTOTHÉNIQUE 6,2 MG 103%, VITAMINE B6 1,8 MG 129%, BIOTINE 150 ΜG 300%, NIACINE 18 MG NE 113%, ZINC 15 MG 150%, MAGNÉSIUM 13,88 MG 3,70%.
*VNR : VALEUR NUTRITIONNELLE DE RÉFÉRENCE**: NATURELLEMENT CONTENU DANS LES HYDROLYSATS DE PROTÉINES DE BLÉ ET DE SÉSAME.
Complete your treatment
For you, we have selected products that may interest you :
Ecophane
Fortifying shampoo that helps damaged, devitalized and dull hair to regain...