ABOUT LABORATOIRES BAILLEUL
Founded in 1949, Laboratoires Bailleul is a pharmaceutical company specialised in the development and marketing of pharmaceutical products, food supplements and dermo-cosmetic products.
Laboratoires Bailleul is committed to developing solutions for improving patients' quality of life.
OUR HISTORY
OUR ORIGINS
The history of Laboratoires Bailleul began in 1939 on the eve of World War II, with the meeting of a pharmacist, Jean BAILLEUL, and a doctor, Alphonse BIGOU, which led to the creation of the Laboratoires.
After the signing of the armistice, Jean BAILLEUL worked in a pharmacy while Alphonse BIGOU was a general practitioner. Interested in research, he became a student of Lucie RANDOIN, Secretary General of the Scientific Society of Food Hygiene and the second woman to join the Academy of Medicine after Marie CURIE.
Lucie RANDOIN and Alphonse BIGOU went on to collaborate in the study of cystine and its applications in dermatology.
L-cystine is a sulphur amino acid, constituting a stable oxidised form of cysteine. It is an essential component of keratin in hair and nails and plays a major role in hair growth.
The enthusiasm generated by these discoveries was one of the deciding factors that led these two friends to create Laboratoires Bailleul in 1949.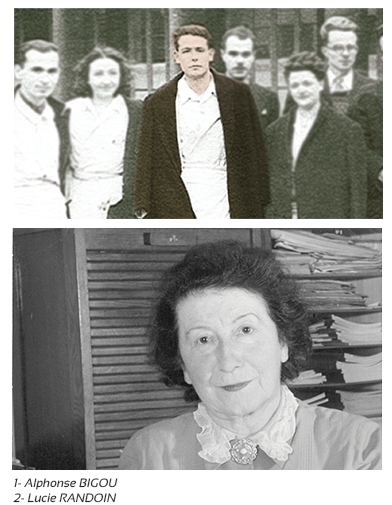 HIGHLIGHTS FROM THE ORIGINS TO NOWADAYS