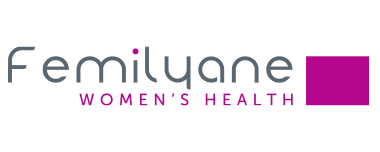 Food Supplement - Pregnancy and Breastfeeding
28 tablets + 28 soft capsules
Neolya provides the supplementation necessary for the proper development of the fetus while maintaining sufficient reserves to maintain the health of the mother.
Food supplement based on Food supplement based on Folates, Omega-3 DHA, Vitamins, Iron.
For
Pregnancy & Breastfeeding
Women
In short
Helps Reduce Fatigue

Unmatched purity and quality

Association of 2 complementary forms of Omega-3

Contributes to the normal development of the brain and eyes of the fetus and breastfed child

Contributes To The Growth Of Maternal Tissues During Pregnancy
Active ingredients

Folate (vitamin B9) helps reduce fatigue.

Vitamin B6 helps regulate hormonal activity. Vitamins B2, B5, B6, B9, B12, C and PP help reduce fatigue.

Epax quality: a pure oil concentrated in omega 3s of EPA and DHA type. Maternal contribution of docosahexaenoic acid (DHA) contributes to normal brain and eye development in foetuses and breastfed infants.
Advice for use:
Oral use.
Blue tablet: 1 per day in the morning, from the start of pregnancy to the end of breastfeeding.
Soft capsule: 1 per day in the evening after a meal and before going to bed from the start of pregnancy to the end of breastfeeding.
It is advisable to stop taking Neolya a few days before the scheduled term, then to resume taking it normally during the breast-feeding period. People with thyroid disorders: medical advice is necessary before taking Neolya.
Composition
Tablets (1 per day):
Bulking agent: microcrystalline cellulose; rice protein hydrolyzate and magnesium oxide; sodium salt of edetate of iron; ascorbic acid (vitamin C); coating agent: hydroxypropylmethylcellulose, fatty acids, calcium phosphates, spirulina concentrates; Anti-caking agent: Mono- and diglycerides of fatty acids, potassium iodate; thickener: croscarmellose sodium; nicotinamide (niacin); D alpha-tocopheryl acid succinate (vitamin E); Calcium D-pantothenate (pantothenic acid); Anti-caking agent: magnesium stearate; cyanocobalamin (vitamin B12); cholecalciferol (vitamin D); pyridoxine hydrochloride (vitamin B6); thiamine mononitrate (vitamin B1); riboflavin (vitamin B2); pteroylmonoglutamic acid (folate); D-biotin (biotin). NRV * (%): iron: 14 mg 100%, vitamin C: 80 mg 100%, magnesium: 56.25 mg 15%, iodine: 150? G 100%, niacin: 16 mg 100%, vitamin E: 12 mg 100%, pantothenic acid: 6 mg 100%, vitamin B12: 2.50? G 100%, vitamin D: 5? G 100%, vitamin B6: 1.40 mg 100%, vitamin B1: 1.10 mg 100% , vitamin B2: 1.40 mg 100%, folate: 400? g 200%, biotin: 50? g 100%.
Soft capsules (1 per day):
fish oil; tunic: fish gelatin; humectant: glycerol; chia oil (Salvia hispanica); lipid extract of Antarctic krill crustacean (Euphausia superba) (crustaceans); d-alpha tocopherol acetate (vitamin E); antioxidants: rosemary extract, extract rich in tocopherol; sunflower oil. VNR * (%): Fish oil: 430 mg including 322 mg omega-3 including 17 mg EPA and including 258 mg DHA, chia oil: 35.50 mg including 21.08 mg ALA * *, lipid extract from Antarctic crustaced krill: 35 mg including 14 mg phospholipids and 4.20 mg EPA and 1.93 mg DHA, vitamin E: 3.67 mg 30%.
* VNR: Nutritional Reference Value. ** ALA: Alpha-linolenic acid.