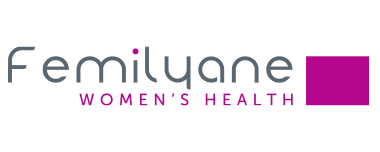 Food supplement - Menopause
28 tablets + 28 soft capsules
For a calm and comfortable menopause.
Menalya Menopause helps control unwanted effects and menopause.
Food supplement based on Hops, Flax, Vitamins, Minerals and Omega-3.
For
Pre-Menopause, Menopause, Post-menopause
Women
Action
Relieves the side effects of menopause
In short
Unmatched purity and quality

Association of 3 complementary forms of Omega-3

Association unique de plantes, oméga-3, vitamines et minéraux
Active ingredients

Folate (vitamin B9) contributes to the growth of maternal tissues during pregnancy.

Vitamins C, B2, B5, B6, B9, B12 and PP help reduce fatigue. Vitamins C, B6, B12 and PP contribute to the normal functioning of the nervous system.

Flax contributes to the general well-being of women during and after menopause.

"Magnesium and zinc contribute to the maintenance of normal bone structure (Menalya) Iron helps reduce fatigue and plays a role in the process of cell division (Neolya)"
Advice for use:
Oral use
Capsule of plant origin: 1 per day in the morning.
Soft capsule: 1 per day in the evening after the meal.
Not recommended for women with a personal or family history of breast cancer. Do not exceed the recommended daily dose. Food supplements are not a substitute for a varied and balanced diet or a healthy lifestyle. Keep out of the reach of young children. Store away from heat (<30 ° C), humidity and light in its original, closed packaging.
Composition
Capsules (1 per day):
Bulking agent: corn starch; magnesium oxide; coating agent casing: hydroxypropylmethylcellulose; flax seed extract (Linum usitatissimum); ascorbic acid (vitamin C); hop cone extract (Humulus lupulus - Bulking agent: maltodextrin); rice protein hydrolyzate; iron sulphate; zinc sulfate; Anti-caking agent: magnesium stearate; nicotinamide (niacin); D-alpha-tocopheryl acid succinate (vitamin E); iron sulphate; zinc sulfate; Calcium D-pantothenate (pantothenic acid); cholecalciferol (vitamin D); cyanocobalamin (vitamin B12); thiamine mononitrate (vitamin B1); pyridoxine hydrochloride (vitamin B6); riboflavin (vitamin B2); pteroylmonoglutamic acid (folate). VNR * (%): magnesium: 56.25 mg 15%, flax seed extract: 75 mg including 15 mg of lignans, vitamin C: 40 mg 50%, hop cone extract: 30 mg, iron: 2, 10 mg 15%, zinc: 1.50 mg 15%, niacin: 8 mg 50%, vitamin E: 6 mg? -TE 50%, pantothenic acid: 3 mg 50%, vitamin D: 5 µg 100%, vitamin B12 : 1.25 µg 50%, vitamin B1: 0.612 mg 55%, vitamin B6: 0.70 mg 50%, vitamin B2: 0.70 mg 50%, folate: 100 µg 50%.
Soft capsules (1 per day):
fish oil; tunic: fish gelatin; humectant: glycerol; lipid extract of Antarctic krill crustacean (Euphausia superba) (crustaceans); Calanus finmarchicus oil (crustaceans); antioxidants: rosemary extract, extract rich in tocopherol. VNR * (%): Fish oil: 475 mg dosed in omega-3: 285 mg including 142.5 mg of eicosapentaenoic acid (EPA) and 95 mg of docosahexaenoic acid (DHA), lipid extract from krill crustacean Antarctica: 20 mg including 8 mg of phospholipids and 2.4 mg of EPA and 1.1 mg of DHA and 2 µg of astaxanthin, Calanus finmarchicus oil: 20 mg including 1.2 mg of EPA and 1 mg of DHA and 12 g of astaxanthin.
* VNR: Nutritional Reference Value