Redness of the face is often overlooked as long as it remains transient and not troublesome However, it is important to take care of it at the first signs
SKIN PRONE TO REDNESS
Very common especially in people with fair skin, facial redness is often overlooked as long as it remains transient and not troublesome. However, it is important to take care of it at the first signs to prevent it from becoming chronic.
People with fair, thin and sensitive skin are often prone to skin redness. A genetic component probably comes into play: there is a family history in about a third of people with reddened skin. This typically affect the face (especially the nose and cheekbones), neck and décolleté.
At first temporary and not very troublesome this redness can sometimes become permanent, and its unsightly nature makes it difficult to live with. It is therefore essential to use appropriate care and to consult a dermatologist at the first signs!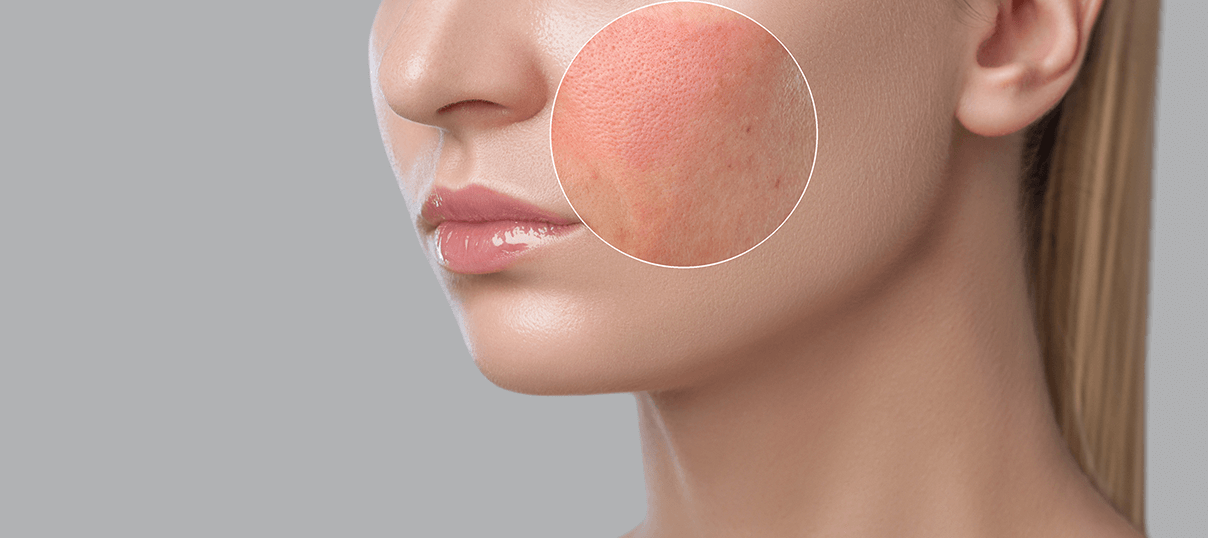 TRANSIENT REDNESSES
Transient redness, also called "flushes" or "flushing", is linked to a hypersensitivity of the skin vessels, which dilate excessively under the effect of various stimuli: heat, cold, temperature variations, strong emotions , alcohol, consumption of spicy foods, intense physical activity, etc. It is often accompanied by a feeling of heat or tingling, due to the dilation of the vessels which causes a local increase in temperature.
It is also common to see redness following the application of various cosmetic products. This is not a contact allergy, but a sign of hypersensitivity of the skin.