During winter, the cold, the wind and the dry air of heated interiors attack the skin and weaken it. Thin and particularly exposed facial skin can easily redden, dry out and feel tight. Special care is then necessary: ??discover our advice to maintain your skin's comfort even during very cold weather!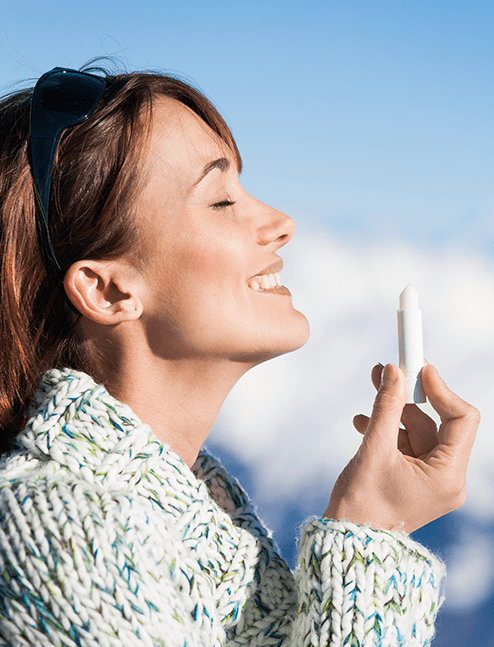 1 - In winter more than ever, good moisturising is essential morning and evening. Change your usual day cream for a richer formula designed for dry skin, and never go to bed with bare skin: after cleansing your skin at night, remember to apply a soothing and nourishing cream to repair your skin while you sleep.
2 - When it is cold outside, it is also essential to moisturise your body skin to preserve its suppleness and softness: every day after the shower, generously apply an intensely nourishing formula to the whole body.
3 - In winter, the temptation to take hot baths is great… But for your skin, a warm shower is much better! Indeed, prolonged contact with very hot water eliminates the hydrolipidic film of the skin and dries it out. The effect is even stronger if your water is hard.
4 - To wash yourself, use a soft and moisturising shower gel, which will leave a protective film on the skin after rinsing.
5 - In the evening, make-up removal is a must, but preferably using a cleansing milk or oil, which is more nourishing. Avoid rinse-off products, as contact with water dries out the skin of the face. If, however, you feel the need to rinse your skin, use micellar water on a cotton pad rather than tap water.
6 - Once or twice a week, treat your skin to a nourishing and soothing mask. Apply it in a thick layer, leave it on for about 20 minutes, then remove the excess with a cotton pad soaked in micellar water. This deep treatment helps to restructure the skin and compensate for the aggressions to which it is subjected throughout the winter.
7 - Heating is one of the main enemies of your skin in winter: the air in heated interiors is extremely dry and aggressive for the hydrolipidic film that protects your skin. So avoid overheating your interior, aerate daily and use an air humidifier if necessary, or simply place bowls of water near your radiators to maintain a certain level of humidity.
8 - Thin and sebum-free, the skin on the lips dries out very easily. Always keep a nourishing stick in your bag and apply it regularly throughout the day in winter. Reapply in the evening just before going to bed, for a soft mouth when you wake up.
9 - Your hands, often uncovered, are also prone to drying out when it is cold. Also keep a small tube of nourishing cream in your bag, so you can apply it several times a day, especially after washing your hands.
10 - Finally, cover yourself as much as possible when you go out. Areas of skin exposed to cold air and wind are the most vulnerable - remember to wear gloves, a scarf and a hat when the temperatures drop.